Texas Tech University Press Mission Statement
Texas Tech University Press (TTU Press) has been the book publishing arm of Texas Tech University since 1971 and a member of the Association of American University Presses since 1987. The mission of TTU Press is to disseminate the fruits of original research by publishing rigorously peer-reviewed works that compel scholarly exchange and that entertain and enlighten the university's broadest constituency throughout the state, the nation, and the world. TTU Press publishes 15-20 new titles each year and has approximately 450 titles in print. In addition to a diverse list of nonfiction titles focused on the history and culture of Texas, the Great Plains, and the American West, the Press publishes in the areas of natural history, border studies, and peace and conflict studies. Additionally, the Press publishes select titles in literary genres ranging from biography and memoir to young adult and children's titles. It also publishes the annual winner of the Walt McDonald First-Book Competition in Poetry.
The Importance of TTU Press
As a university press, we make available works of scholarship and literature that might otherwise not be published. We have a large list in topics showcasing and investigating West Texas, a historically underserved region. Our imprint extends the reach of Texas Tech University both nationally and globally. We promote books and literary culture in our Lubbock community through author events and outreach engagement opportunities.
Meet the Team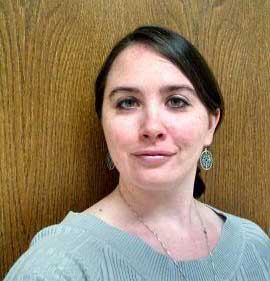 Joanna Conrad is currently Managing Director of Texas Tech University Press. Since 2008, she has worked at TTU Press in Editorial and Administration, where she has held the positions of Interim Director, Assistant Director, Editor-in-Chief, Managing Editor, and Journals Manager. Before she began her career at the press, Joanna earned her Masters of Arts in Eighteenth-Century British Literature from Texas Tech University and her Bachelor of Science from Radford University.
John Brock, a Texas Tech University graduate, started working at TTU Press in 1998. Growing up in west Texas has given him a deep appreciation for the history of the region. In addition to his marketing and sales duties, he looks forward to meeting with customers at the various conferences and events he represents for the press during the year.
Travis Snyder received a PhD in English from Baylor University, specializing in 20th Century American Literature and Postmodern Literary Theory. He has taught at Trinity University and the University of Texas – San Antonio. Since 2019, he has worked as an acquisitions editor at TTUP, working to grow their list on western history and literature, Indigenous studies, Vietnam, as well as Texas-centric trade books. In off hours, Travis makes Neapolitan style pizza, reads fiction, and tends his Mexican chile garden
Hannah Gaskamp received her BFA in Communication Design from Texas State University. As Senior Designer she leads the Production and Design department by creating original covers and interiors, coordinating project workflow, managing digital assets, directing external printers and freelancers, maintaining the website, and developing marketing collateral.
Christie Perlmutter performed copy editing duties in various jobs at universities in Iowa, Minnesota, Louisiana, and Kansas before assuming her post at TTU Press. She graduated with a BA in French from Iowa State University, having spent one year of study abroad in Lausanne, Switzerland. She loves languages and is familiar with, if not fluent in, German, Spanish, and Russian (and a little Turkish).